Hepa Air Purifier Hire Large 2000 CFM
This is the highest performing HEPA air scrubber 2000 CFM which I can find in Australia which can run on a standard power circuit. It uses roughly 8 amps power. Perfect for use in large areas - commercial use, construction sites, offices and hospitals.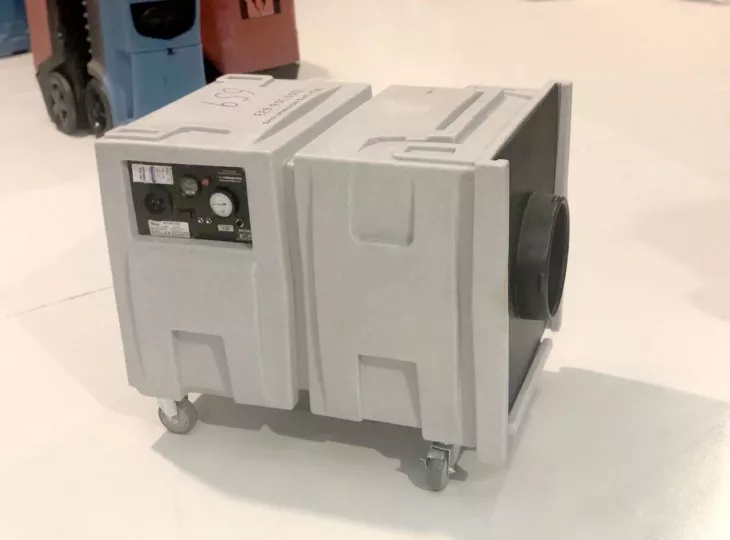 Specifications
Filters
2 x Pre Filters, 1 Hepa Primary - Carbon Filter Available.