Mould Inspection
We can proactively work through a solution to mould problems. It all starts with a mould inspection where we can help identify the source. Once we do this, we can then create a plan to eliminate the source and remediate the property.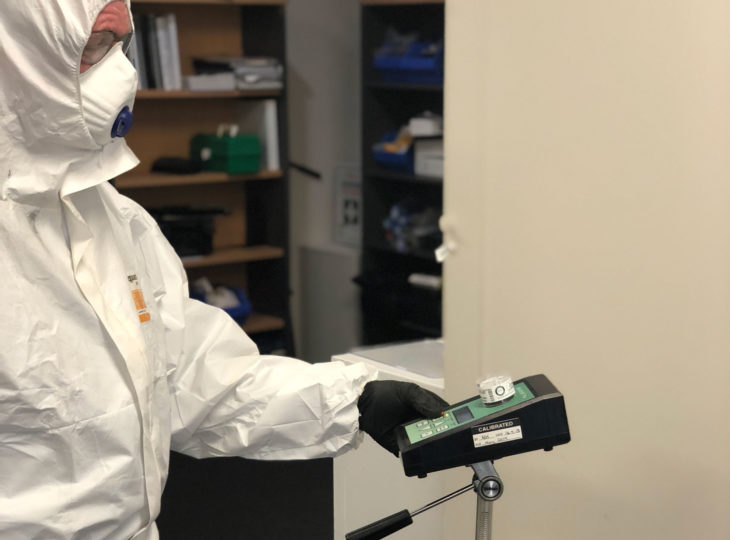 Do You Need a Mould Inspection?
Recent Water Damage
Water damage is one of the major causes of mould in properties we assess. If you have had water damage caused by a burst pipe, water proofing failure etc. It can be a good idea to get a mould inspection if you suspect you are suffering from a reduction in indoor air quality.
Health Issues
Mould can cause a variety of symptoms in mould susceptible people. We are recommended by many professional doctors for clients. We can conducting Mould Air testing to find out specifically they types of mould spores their are in the air and what levels.

Rental Property Inspections
We are often called in by owners or tenants to conduct reports to find the source of the mould.

Scope on Mould Remediations
Sometimes we are required by building occupants to create a professional scope on how to remediate the mould in the property. Our report will find the source of the mould, so the problem does not reoccur after remediation.

If you're looking for further information about Mould Inspection services, click here!

How Much Does a Mould Inspection Cost?
Because we are certified indoor environmental professionals we do not offer free mould inspections. Our costs will range depending on the scope of work completed. Prices are subject to the requirements of the client and the logistics of the operation.
Please call us for a Quote.

Costs also differ between residential and commercial clients.

We are qualified and have the experience to take a closer look at your property and find the source of the moisture damage. An average inspection will take 1 - 2 hours onsite. We will collate this office and spend a similar amount of time in the office to prepare the report.
How we find the Mould
Finding the source of the mould can be difficult to find. Common areas where mould is found is: air conditioning, bathrooms, ceiling spaces and under the house. Our inspection includes an analysis of these areas.
Mould Air Tests
This is in addition to our standard mould inspection cost. As seen in the picture, we will use a spore trap with negative air to suck the mould spores onto a media which is then viewed under a microscope. We can provide a report with indicators of the species of mould and mould spore counts. It gives you a good idea of the toxicity of the environment and provides valuable information when locating the source of the mould.

Book Your Mould Inspection
We can arrange a free mould phone call consultation with a qualified mould inspector